Pinnacle Marina Tower
San Diego, CA
The project covered the design of an anchorage system for seismic and wind bracing of a new cooling tower to replace the existing cooling tower located at the roof level. Steel beams spanning between and anchored to existing concrete walls were used to form a frame to brace the top of the cooling tower.
MiraCosta Adult Learning Center
Oceanside, CA
A conversion of two existing buildings into a new learning hub. The 100,000 sf existing K-Mart building, with partially reinforced masonry walls and plywood diaphragm, was seismically retrofitted by application…
Costa Mesa High School
Costa Mesa, CA
A new 50-meter pool, bleachers, a 1,800 sf pool equipment building, and a 4,402 sf public building.
 Comprehensive access compliance plan review services were provided to ensure the project met all code…
CSU Fullerton Parking Structure #4
Fullerton, CA
This 535,000 sf Parking Structure #4 includes 1,500 spaces on six levels, a six-story spiral staircase, LED lighting to reduce energy costs, as well as a rooftop photovoltaic array….
West Pedestrian Building, U.S. San Ysidro Land Port of Entry
San Diego, CA
 A single-story, 22,300 sf building to house Administration, Inspection, and Repatriation (Sally Port) areas. The structural system for the building consists of fully grouted reinforced masonry walls, structural steel framing, open web steel joist/steel wide flange joists, and a steel roof deck…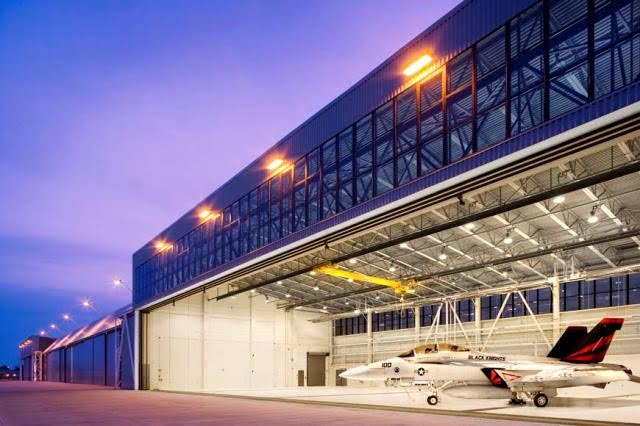 Aircraft Hangar, Naval Air Station Lemoore
VADM Edward H. Martin Fitness Center; Naval Air Station North Island (NASNI)
Coronado, CA
Design-build project for a new 107,000 sf structure to house a physical fitness facility, a liberty center, and an outdoor pool area. The center features a gymnasium with spectator seating, exercise spaces, administrative spaces, a computer area, game room, TV lounge, mini-theater, and multi-purpose room…
SSR Marlow
Los Angeles, CA
Performed structural forensic engineering for a 5-story wood-framed building containing 121 apartment units over a two-level poured-in-place concrete subterranean parking structure with stucco exteriors…
Promenade
Portland, OR
Performed structural forensic engineering for Promenade at Bethany Village Development consisting of 3 wood frame buildings with a total of 98 units. All buildings are constructed over a garage area…