MiraCosta Adult Learning Center
Oceanside, CA
A conversion of two existing buildings into a new learning hub. The 100,000 sf existing K-Mart building, with partially reinforced masonry walls and plywood diaphragm, was seismically retrofitted by application…
MiraCosta Library
Oceanside, CA
This 60,000 sf building is constructed of steel frame with metal deck and concrete fill. The lateral resisting system consists of moment and steel braced frame. In addition, SMR developed a 3-D model of the project to save time in the design and to study how…
CSU Fullerton Parking Structure #4
Fullerton, CA
This 535,000 sf Parking Structure #4 includes 1,500 spaces on six levels, a six-story spiral staircase, LED lighting to reduce energy costs, as well as a rooftop photovoltaic array….
Newkirk Alumni Center, University of California
Irvine, CA
A new two-story, 16,000 sf building. The first floor of the facility offers a large conference room; a living-room-style den containing couches, a fireplace, a large-screen television and a display of UC Irvine memorabilia; and a cafe.
Bourns Hall Lab Renewal
Riverside, CA
This 23,500 sf facility involved the design and construction to expand and upgrade current lab facilities on the Bourns Hall B-Wing, Second Floor, which is primarily used for teaching and laboratory space at the Bourns College of Engineering…
Costa Mesa High School
Costa Mesa, CA
A new 50-meter pool, bleachers, a 1,800 sf pool equipment building, and a 4,402 sf public building.
 Comprehensive access compliance plan review services were provided to ensure the project met all code…
Del Sur Elementary School
Poway, CA
A 86,000 sf, two-story Del Sur Elementary Main Building.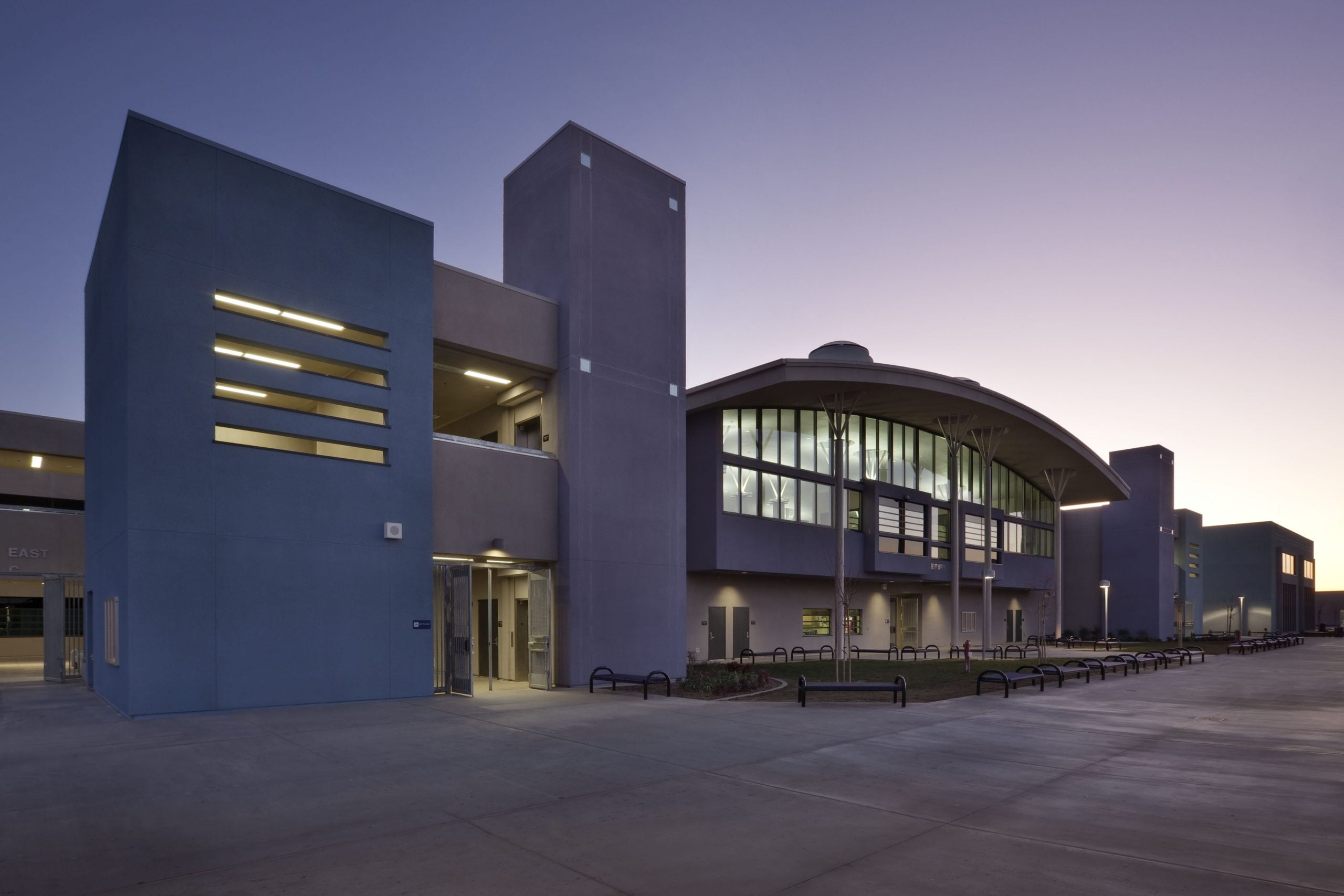 Eastside High School
Lancaster, CA
New 343,000 sf high school to accommodates 3000+ students on a 67-acre lot. It houses 121 teaching stations, comfortable classrooms, collaborative and teaching spaces. Comprehensive Fire…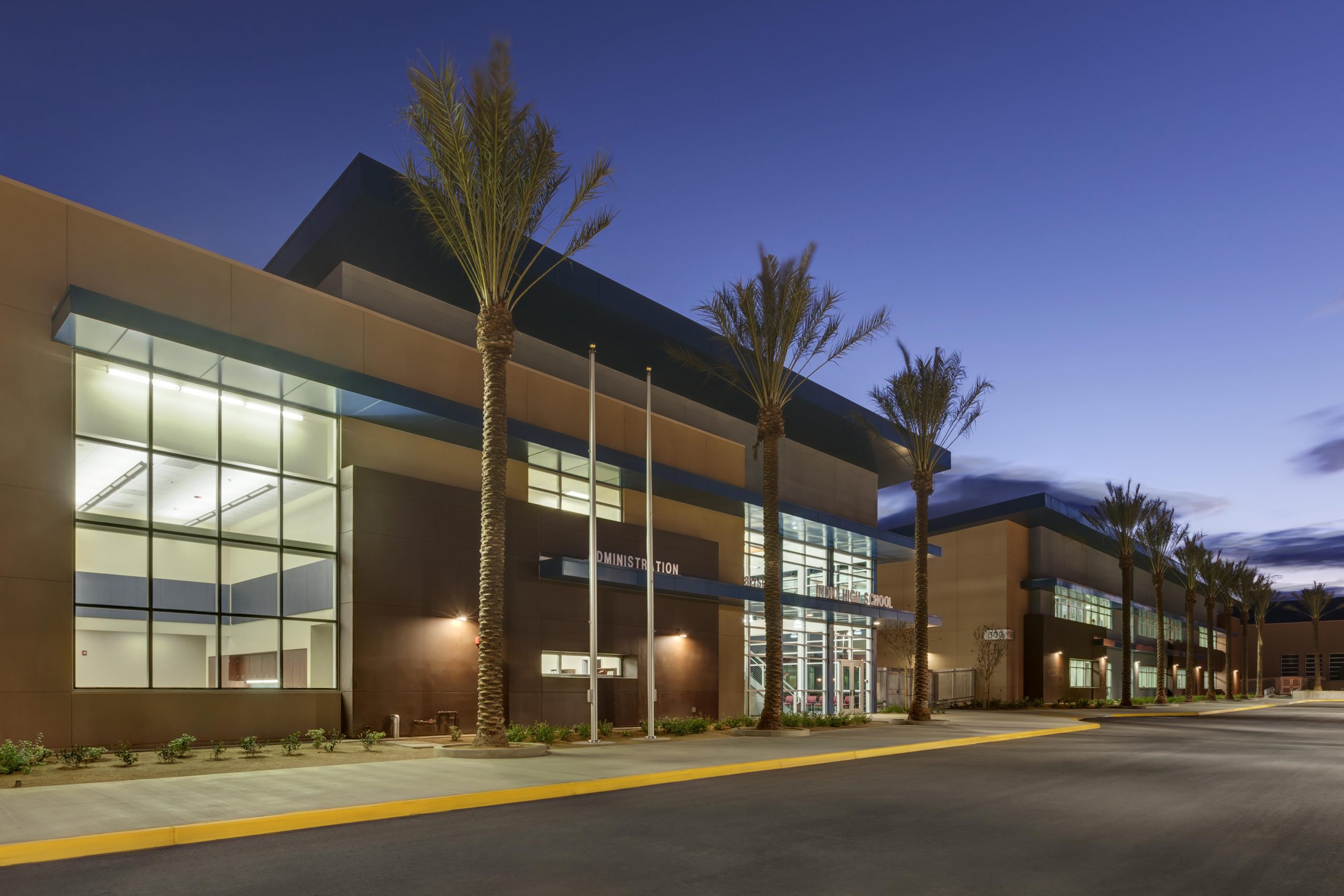 Indio High School
Indio, CA
The 265,290 sf project was designed and built in three phases to enable the school to remain open and in operation during construction. The scope called for the design and construction of a campus with buildings which offer specialized programs and vocational technology. The cornerstone of the project is a performing arts center with theater seating for 400 people. The project also included a gymnasium, library, and food service areas.
South Region High School #12
Los Angeles, CA
A new 220,000 sf high school for the Los Angeles Unified School District which is shared by the School District and the Los Angeles Recreation and Parks Department. The new school consists of eight two and three level buildings with 75 classrooms, an administration office, performing arts/multi-purpose/practice gym, cafeteria and food service area, media/library, a gym and locker rooms.
Maranatha Christian School